Best Workplace Safety Apps
Best Workplace Safety Apps

When it comes to working, you need to be able to trust that your workplace is a safe space for you to do your job. If you are the owner of the company, or even only in management, you need to ensure that you are providing this safe and comfortable environment. What better way to do so than by utilizing workplace safety apps? Below, we will go over some of the best workplace safety apps that are available, as well as why they can help improve the day-to-day functions of your company.

What Are Workplace Hazards?
In order to fully understand how workplace safety apps can be a benefit to you, you will first need to understand what workplace hazards are. If you are looking into workplace safety apps, you likely have an inkling of what workplace hazards are already. Workplace hazards are defined as "any source of potential damage, harm, or adverse health effects on something or someone". Thus, there are many different things in your workplace that could be considered to be workplace hazards. Depending upon the industry, these workplace hazards can also be more dangerous to your employees. For instance, a construction job is likely to have many more dangerous hazards– such as unstable scaffolding or power tools that have not been maintained– than an office job might have.
Why Do I Need to Do a Pre-Work Hazard Check?
In many fields, and especially those such as construction or building, it is crucial that you perform a pre-work hazard check before getting down to business. These should be done frequently, especially before or when you are implementing new processes. When you perform a pre-work hazard check, you are able to identify any potential hazards and then mitigate them before they become an issue– or before someone gets seriously hurt.
The process of hazard identification is an important part of every job site and is used to evaluate the potential of a particular environment or activity to inflict harm on an individual. If there were to be a near-miss situation during the workday, this is also something that should be reported so that the hazard can be identified and dealt with accordingly. Of course, if a situation were to occur, this should also be reported, and the hazard that caused the incident should be identified so as to prevent anything further.
Best Workplace Safety Apps
When it comes to workplace safety apps, there are many out on the market these days. There are plenty of apps for a variety of different industries, as well as for a variety of functions– from incident reporting to heat safety indicators. Read on for a roundup of some of the best safety apps out there– you are likely going to find the perfect app for your workplace on this list.
Know More Hazard App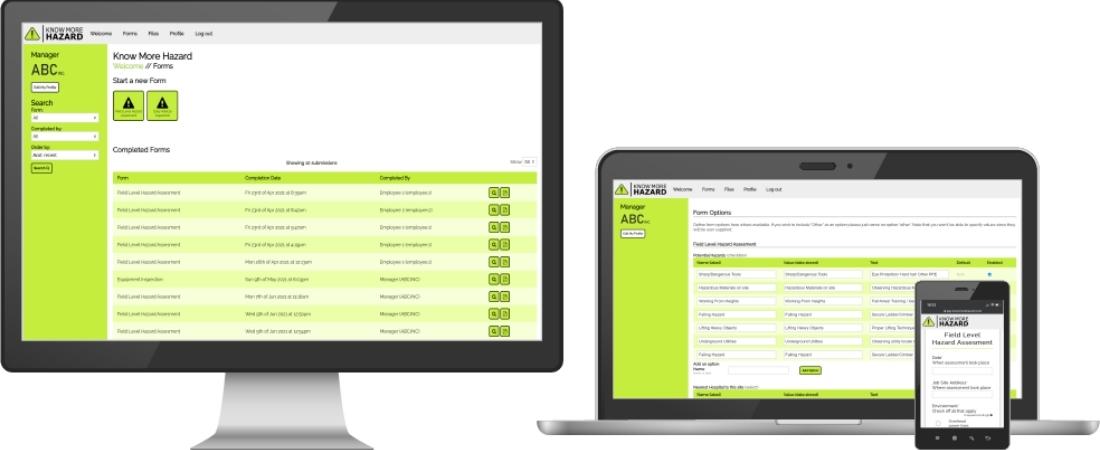 The Know More Hazard app is a workplace safety app that helps you to keep your safety reporting accurate and organized. It supports field-level safety assessments and can be used not only for the job site itself but for vehicle and equipment inspections, too.
The app is designed intuitively, making it easy to use, and it can integrate with all of your devices– so you can use it on your phone while in the field, and then later pull up the information on your computer when you are back at your desk! It can also be customized to your industry to better fit your needs.
This app is offered on a subscription model, with a one-time fee for software setup.
OSHA-NIOSH Heat Safety Tool
The OSHA-NIOSH Heat Safety app is one that helps you to keep track of hazardous weather, which can be very dangerous for structural jobs or work that is being done outside. As hazardous weather is not something within a company's control, it is important to have a handle on details such as current weather conditions.
This app is particularly trustworthy because it was designed by OSHA (the Occupational Safety and Health Administration), the CDC (the Centers for Disease Control, and NIOSH (the National Institute for Occupational Safety and Health). It is also available in both English and Spanish! It works by calculating a real-time heat index, based on your GPS location, and displays an easy-to-understand risk level. It also provides reminders about the protective measures that you should take in order to avoid any heat-related illnesses. Even better, this is a free app!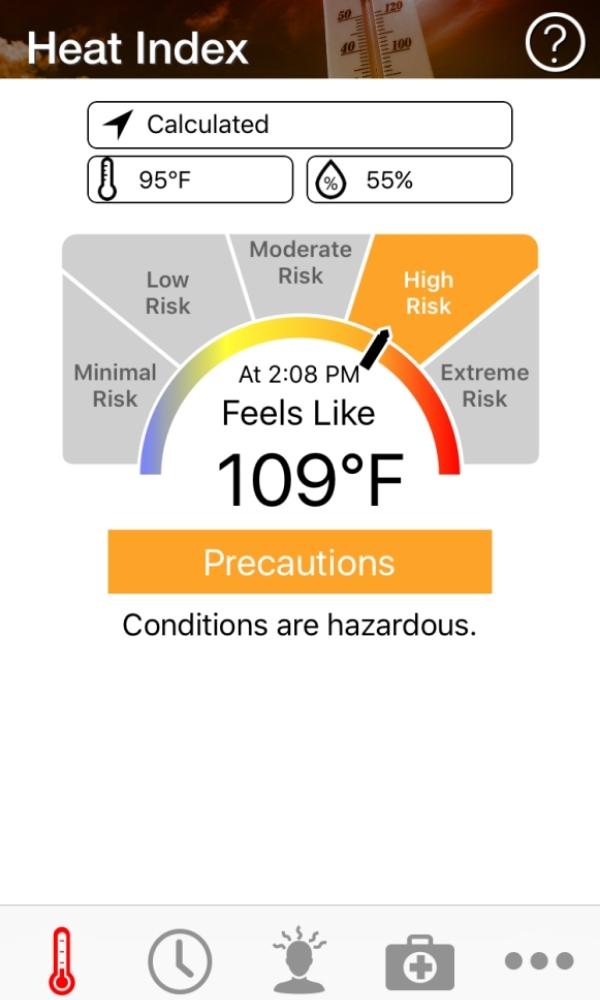 NIOSH Ladder Safety App
NIOSH has another safety app that they designed, and this one focuses on ladder safety. Ladders can be an unexpected, but very common, hazard in the workplace. They can trigger injuries from falls, for instance, as well as due to ladder collapses and more.
The app works by providing interactive tools to help measure angles and select accessories, as well as tools for inspection and proper use. There are also plenty of illustrations included so that non-English speakers– and visual learners– will still be able to use the app.
This is another free app.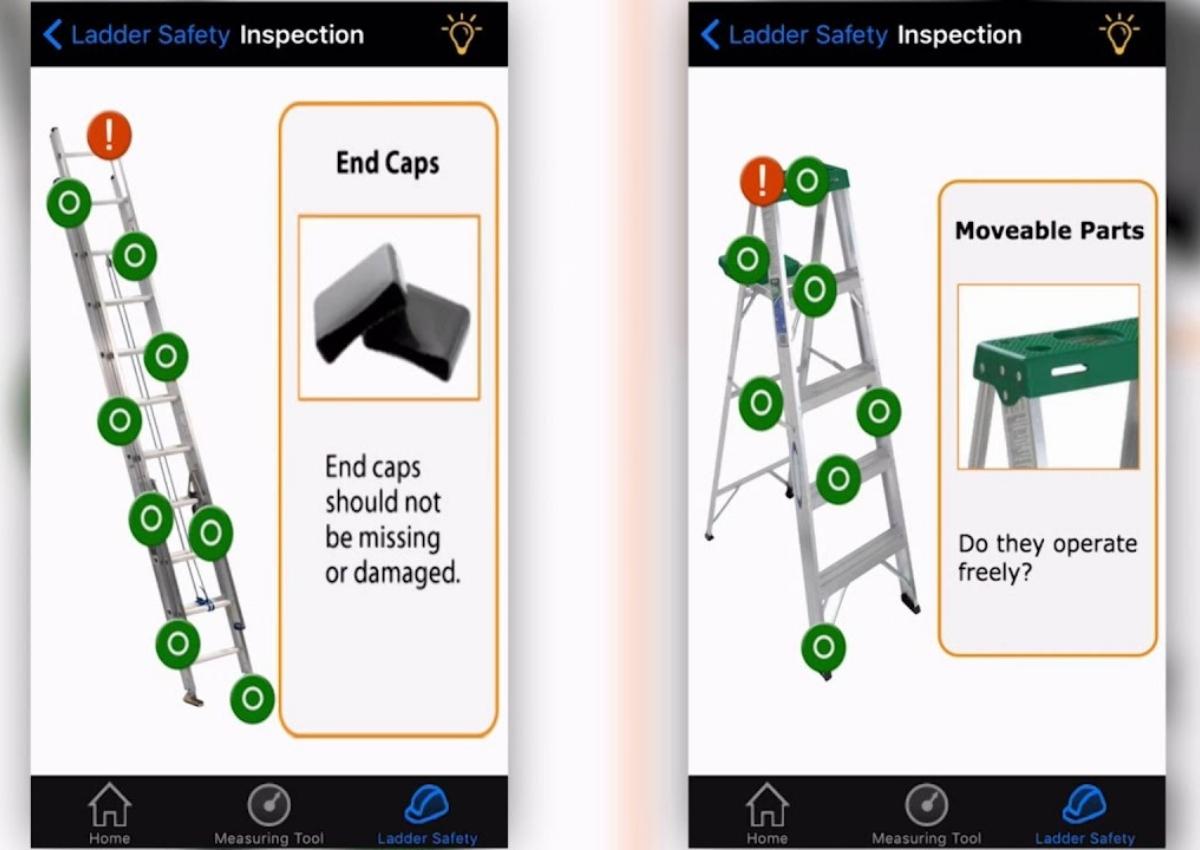 NFPA 70 NEC App
The NFPA (National Fire Protection Agency) has their own electrical code, known as the National Electric Code, or NEC. This is what this particular app involves. This app is essentially a handbook that includes the NEC, and is something that electricians or those who are in constant contact with electricity can't be without!
The codebook is refreshed regularly, and the NFPA's online training library is also accessible through the app.
This app can be bought for $94, or an older version from 2011 can be purchased for $29.99.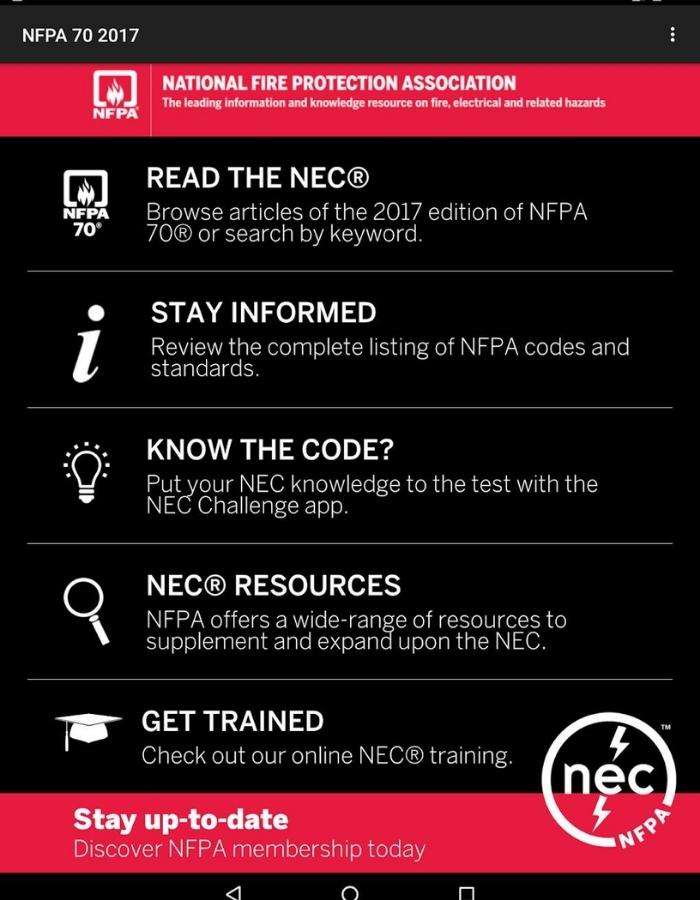 First Aid: American Red Cross App
This particular safety app is not a preventative one like most of the others on this list. Instead, it is a handy tool to have in case of any accidents on the job. After all, part of workplace safety involves being prepared for if something to happen on the job!
This app is chock full of information and instructions on how to deal with incidents in the workplace and common first aid emergencies. In addition, it even includes information on how to prepare for events such as natural disasters or chemical burns.
You can download this app to your phone for free.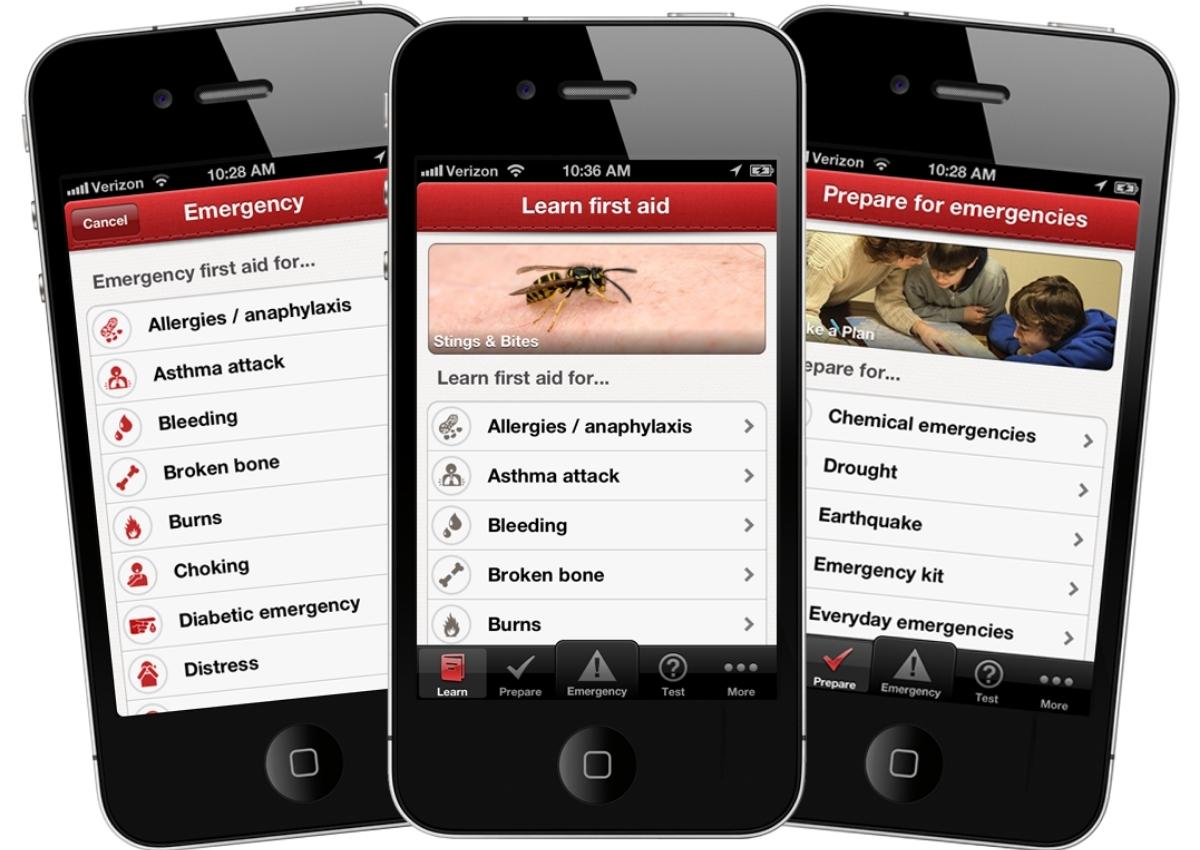 CPR Tempo App
The CPR Tempo app was developed by an ER nurse. It is a good app to have in your pocket in case of any incidents on the job where you may need to perform CPR. The app functions by providing both visual and audio clues to help you time chest compressions during CPR.
It follows the American Heart Association's recommendations of 100 compressions per minute and also includes timers for rhythm checks, once the defibrillator shocking and epinephrine administration has occurred.
This app is available for free.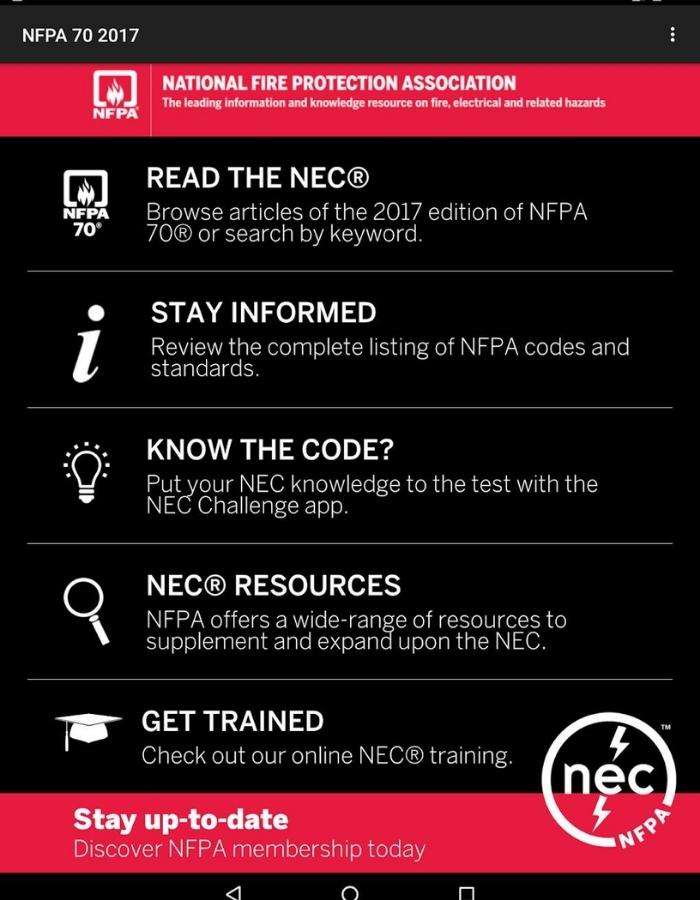 Sling Calculator App
The Sling Calculator app is another great tool for preventing workplace accidents. It assists you in successfully calculating the rigging you will need. This is based on certain values that you will input, so it can be customized to the exact project you are working on– it is not only a pocket guide.
The app allows you to determine sling tension measurements and then even convert them to a PDF to send to your team members so that they are in the know, or so that you can get confirmation on this. It also assists with computing volume and weight, allows you to specify your unit of measurement, and lets you choose from four bridle configurations.
This app is available for a one-time payment of $24.99.
Frequently Asked Questions
Why are pre-work safety apps so helpful?
Pre-work safety apps are helpful because they make the job safer and make keeping track of safety and of hazards more efficient. They allow for insights to be made on the spot, and therefore more accurate data is recorded, as you have a way to report issues right on the app on your phone!
What are the hazards that we should identify pre-work?
There are
plenty of hazards
that can turn your workplace into an unsafe environment for employees. Typically, they fall under two umbrella categories– physical and chemical. Physical hazards can include tripping hazards like cords on the floor, while chemical hazards can include waste and toxic fumes. Adverse weather can be another hazard that should be identified before work begins for the day.
When we think of hazards there are also certain things we miss because we are not reminded to check for them. This is what makes a pre-work hazard app so beneficial. Things like ladder safety, hazardous materials, first aid locations, or even clothing issues. The best workplace safety apps help you identify hazards and make reporting easy. They should help us with our occupational health, safety issues and lower workplace stress.
What are the 5 steps to a safer workplace?
Creating a safe workplace is important and should be a top priority. Below are five key steps to improve safety in your workplace.
Ensure that the workplace is hazard-free. It should be free of any physical or chemical hazards.
Train your employees properly on safety precautions and on equipment.
Use visual safety aides.
Make sure that the right equipment is always readily available on the job.
Make safety second nature for your employees, and encourage it on the job!